Promotional pens are everywhere and still are an effective product for promotional brand marketing.
Businesses of all sizes still use promotional pens an advertising tool. Why? Because we all need a pen at some point.
They should be used as a promotional tool to generate brand awareness. But how do you decide on and order pens?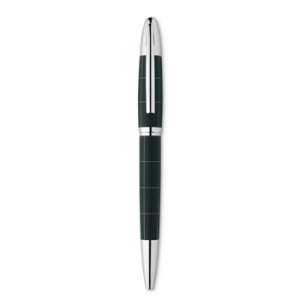 1. Plan your promotional pens in advance
Planning ahead will maximise choices. If you decide to order pens which are too complex to print, or you need large quantities of pens, allow more time. Consider all the options. Consider the lead-times, you do not want to be left without promotional pens during an important event.
2. What is your target audience and purpose?
You need to consider carefully your target audience and what do you want to achieve. It is important to differentiate. Plastic pens, for instance, can be purchased in bulk. They are great for conferences giveaways and will help to build brand awareness. Pens are a great tool to keep your brand in people's mind. It is important to differentiate
Metal pens are recommended for important events such as sales presentations or meetings.
Pens that come in a box are especially recommended for important clients and/or important meetings.
3. Which pen?
Pens come in many different colour, styles, and shapes. But remember, the branding area is very important. You need to make sure that you have at least your logo, phone number, and your email address. Consider the user of your promotional pen. For example, if your audience is tech savvy, you may want to give them a stylus to use with touch-screens.  The main goal is that your pen is used again and again.
4. Call to action
This the most important part. How should recipients contact you? As mentioned above, you should include at least your logo, phone number, and your email address. But for some campaigns, you may want to include your website and a QR code.
Check our range of promotional pens now.